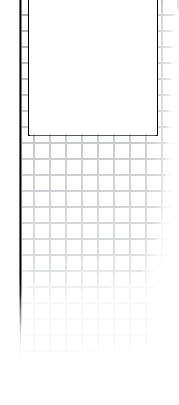 Application for Materials
---
The North American Rheumatoid Arthritis Consortium (NARAC), supported by National Institutes of Health and the National Arthritis Foundation, maintains a database and repository of DNA and serum for use by qualified members of the scientific community. The repository contains samples and information on multiplex families with rheumatoid arthritis. DNA samples are available in at least one parent in over half of the families in the repository. A description of the NARAC repository and a summary data is available at https://naracdata.org/.
---
I.  On separate pages, please provide the following information:
Name and address of applicant
Institution (s) and addresses where work will be performed.
List all key personnel involved with the project
Provide a biographical sketch for key personnel (use NIH format)
Details of proposed project/use of materials (do not exceed 5 pages).
Exact description of materials requested (e.g. DNA, serum, database information) including number of samples and amount.
Specific justification for number and amount of samples requested. (Note: we assume that PCR assays can be reasonably performed for most applications on 2ng of genomic DNA or less)
Page II of this application signed by applicant and institutional official.
II.  The applicant and an institutional official agree to the following conditions:
Specimens obtained through this application process cannot be shared with any other outside investigators or research groups without specific permission from NARAC. These materials may not be transferred to any commercial entity; applicants may not act as contractor for a commercial entity to analyze these materials; nor may applicants exploit this material for commercial gain, either directly or indirectly, without the participation and written agreement of NARAC.
If access to this material or data make a contribution to a publication or scientific presentation, the recipient must specifically acknowledge the contributions of NARAC.
If genetic mapping data are generated using NARAC samples, the results must be made available to NARAC within a reasonable period, but not more than one year after publication of results. It is the intent of NARAC to maintain a genetic database on NARAC families will be available to the scientific community.
---
| | |
| --- | --- |
| Declaration: | We agree to the above stipulations regarding use of materials from the NARAC repository and database. |
| | | | | |
| --- | --- | --- | --- | --- |
|  Applicant: |  __________________________ |   |   |   |
|  Title: |  __________________________ |   |   |   |
|  Signature: |  __________________________ |  Date: | _________ |   |
| | | | | |
|  Institutional Official:  |  __________________________ |   |   |   |
|  Title: |  __________________________ |   |   |   |
|  Signature: |  __________________________ |  Date: | _________ |   |
---

Please send six signed copies of this application to:

Dr. Peter K. Gregersen
Principal Investigator, NARAC
Division of Biology and Human Genetics
North Shore University Hospital
350 Community Drive
Manhasset, NY 11030